Land Ownership
'We have always said who can come to our country and who must go.'
Matthew Wonaeamirri
There has been an unbroken history of occupation and ownership of the Tiwi Islands by Tiwi people. The Tiwi have never surrendered any of their land and have never had to concede that any part of their islands belongs to anyone but them. The Tiwi people have proved through history that outsiders who want to come to the Tiwi Islands can only do so on Tiwi terms.
Land plays an important role in kinship and relationship networks, with each person belonging to a landowning group and having particular connections to spatially defined areas. Similarly, there are aspects of managing and allocating land and natural resources that are inseparable from kinship and relationship ties. While landowning rights are inherited from the father, the responsibility for the care of important sites comes through the mother's line.
The Tiwi landscape provides inspiration that is expressed through ceremonies, art, dance, stories and songs. These are fundamental elements of Tiwi society that reaffirm individual and group roles and positions.
There are eight Landowning Groups on the Tiwi Islands: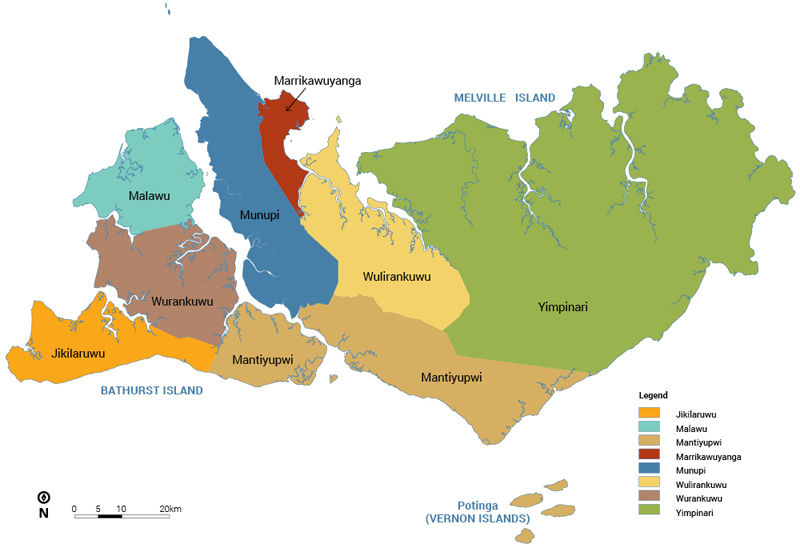 Download the map of the Tiwi Landowning Groups here