Tiwi Landowning Group Organisations
There are eight Landowning Groups on the Tiwi Islands.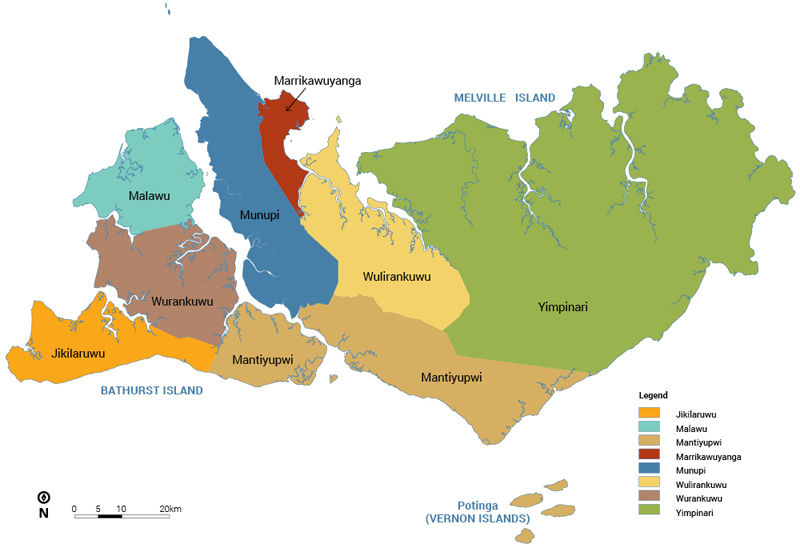 Since 2007, the Tiwi Land Council has encouraged and supported the Landowner groups to establish their own companies to develop economic opportunities on their land and share the benefits. Mantiyupwi Pty Ltd was the first to be formed to maximise business opportunities through their Township Lease of Wurrumiyanga. Wurlirankuwu Pty Ltd at Milikapiti and Portaminni Pty Ltd at Ranku followed in 2012, while Munupi Pty Ltd was established in 2013. Yimpinari Aboriginal Corporation was established in 2015 by landowners to take advantage of sand mining on their land, and in 2017 Munupi Aboriginal Corporation was established. It is envisaged that the other Landowning Groups will establish their own companies in the future.
The Land Owner companies are independent of the Tiwi Land Council and have their own Directors and policies and procedures. It's part of the Land Council's vision for Landowners to take control of their future by developing economic and employment opportunities for their members with their own companies.